Our Statute and Purpose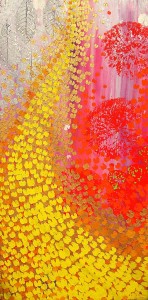 Culture2all (C2A) is a non-governmental organisation (NGO) based in Italy. We see ourselves as bridge builders between cultures, raising awareness about cultural, artistic and natural heritage across the world.
We promote the understanding, protection and use of our common human heritage, and the use of technologies applied to it. We encourage the education and training of disadvantaged people in the cultural and environmental sectors.
Culture2all acts towards identifying and monitoring the cultural heritage of places, regions and countries where inhabitants need support to enjoy their own culture and art. It facilitates access to and use of cultural heritage. It promotes activities and services concerning the awareness of cultural heritage, its protection and sustainable use. It promotes tourism through the active protection and intelligent use of cultural heritage.
Culture2all is endorsed  by Agenzia delle Entrate (Ministry of Finance) as not-for-profit organization by the Italian Act D.M. 18 July 2003, n.266.
ooOOoo
IL NOSTRO STATUTO
Culture2all persegue scopi solidaristici, per la consapevolezza, la fruizione e l'uso dei beni culturali, ambientali e naturali da parte delle persone e delle popolazioni svantaggiate, per la promozione dei beni culturali, ambientali e naturali e delle tecnologie ad essi applicate e per la istruzione e la formazione.
Agisce per la individuazione e monitoraggio dei beni culturali di luoghi, regioni e nazioni dove gli abitanti necessitano di interventi di solidarietà sociale alfine di metterli in grado di fruire della cultura e dell'arte; facilita l'accesso e la fruizione dei beni culturali; conduce attività di analisi, ricerca, catalogazione, documentazione di beni culturali, ambientali e naturali ; promuove attività e servizi culturali e ricreativi; promuove il turismo mediante la protezione attiva e l'uso intelligente dei beni culturali.
Culture2all è riconosciuta dalla Agenzia delle Entrate come ONLUS ai sensi dell'art.4, comma 2 del D.M. 18 Luglio 2003, n. 266.